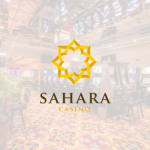 Nos ta buskando:
Dealers, ku eksperensha SAHARA
(entre 25 – 50 aña)
Yen animo pa traha serio i pa forma parti di nos team, ku un rooster di trabou atraktivo.
Si bo tin e animo, gana di traha, por komunika bon ku tur hende i prinsipalmente serio i responsabel pa ku bo trabao, pasa jena bo solisitut. Por fabor athuntu un pasfoto resien of kopia di sedula.
Por mail solisitut i huntu kune un pasfoto resien na [email protected]. Tur solisitut mester ta aden prome ku 26 Augustus 2019.
Address:F.D. Rooseveltweg 524
Tel: +5999 888 1004 Fax: + 5999 888 1002
Bookmark Job
You must sign in to bookmark this listing.