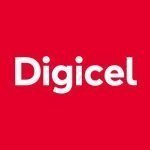 We are currently looking for a Finance Manager who will be ensuring efficient management of operational areas in the Finance department, to include month end reporting, working capital management, Accounts Payable, Capital expenditure, process improvement & liaising with internal and external auditors.
He/she will ensure accurate and timely information flow for financial accounts and other reports (internal and external) within company timelines, and in accordance with accounting standards. Ensure credibility of annual budgets and monthly forecasts in relevant areas.
Required academic qualifications and experience:
Requires a strong knowledge of accounting rules / IFRS and company statutory requirements
Qualified accountant ACCA/CPA or equivalent
Experience in one of the "big 4" or "top 10" auditing firms is preferable
Would you fit this profile and are you available, feel free to send your cv to sabrina.rolfast@digicelgroup.com before August 9, 2019.
If this job isn't for you, perhaps you have a friend who would be a perfect fit!
Bookmark Job
You must sign in to bookmark this listing.