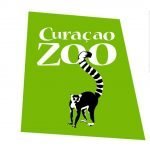 Financial & Secretarial Administrative Assistant
Join our Team if you're:
Sharp, accurate, love numbers and are well organized administratively, with a heart for animals' and nature! Then you could be our possible new colleague as a FINANCIAL & SECRETARIAL ADMINISTRATIVE ASSISTANT.
30 hrs p/wk

male/female.

Are you a person with financial, strong administrative and secretarial knowledge, with a minimum education of MBO/SBO level 4 in business administration, age 23 and older, and a Legal Citizen of Curaçao.

Must have excellent financial, analytical, communication, administrative, organized, presents word processing skills, with a broad knowledge of computer applications (MS Office) relevant to the position.

QuickBooks diploma/certificate is required, whereby your activeness with the QuickBooks program must be current.

Good skills in stock administration and experience in creditors and debtors department.

A Team Player who is trustworthy, responsible, assertive, flexible and an accurate type of person. Basic computer office knowledge and PC skills, with function related software knowledge.
FOR ALL POSITIONS:
A certificate of good conduct will be required if accepted for the position.

Good oral and written communication skills in Papiamento, English and Dutch. Spanish is a plus.
Representative, hospitable and service-oriented.
No 9-5 mindset.
Proof of good conduct (Bewijs van Goedgedrag [VOG]) is required if you're accepted within our team!
INTERESTED????
Apply for one of the above job listings by clicking on this link or insert this link into your browser address: https://form.jotform.com/201356070375854.
All applicants must apply before December 5th 2020 via the above provided link only. Your Résumé (CV) and application letter, which you'll be able to submit via the link above, must be directed to:
Fundashon Parke Tropikal – Curaçao Zoo & Botanical Garden
attn.: Mr. H. Isenia, Director
Address: Reigerweg z/n.
More information on these Job vacancies, call the office at +599 9 7360188.
Bookmark Job
You must sign in to bookmark this listing.
Apply For job
You must sign in to apply for this position.
---