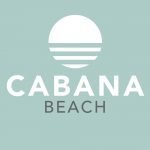 Hostess
Cabana Beach

Willemstad, Curacao
Cabana Beach is op zoek naar een:
Hostess
Ben jij gastvriendelijk, spontaan en kan je goed overtuigen? Dan zijn wij op zoek naar jou! Wij zijn op zoek naar vlotte, lokale enthousiaste jonge dames en heren met een vlotte representatieve uitstraling en communicatieve sterke eigenschappen.
WERKZAAMHEDEN
Als Hostess ben jij het eerste aanspreekpunt van onze gasten

Ontvangen en een warm welkom heten van onze gasten met een

mooie glimlach en hun wegwijs maken in een van onze bedrijven Het beantwoorden van eventuele vragen van onze gasten Je fungeert als visitekaartje en aanspreekpunt van de organisatie
Verstrekken van informatie aan gasten • Verstrekken van folders, programmaboekjes en andere informatiebronnen
Beantwoord inkomende oproepen naar het restaurant en verleen de juiste service
WIJ ZOEKEN EEN COLLEGA DIE
Beschikt over een SBO werk- en denkniveau

Uitstekende beheersing van de Nederlandse en Engelse taal

(Spaans en Papiaments is gewenst).
Een enthousiaste en vriendelijke persoonlijkheid heeft
Makkelijk inzetbaar is en alle "shiften" kan draaien
Bereid is om in weekeinden en op feestdagen te werken
Leeftijd 20+
Tijdens de hele shift kunnen lopen en staan
Passie voor het leveren van buitengewone en positieve vriendelijke service
Zorg draagt voor een zelfstandige en zelfverzekerde uitstraling
Leergierig en een snelle leerling is
Open staat voor eventuele doorgroeimogelijkheden
Ben jij die enthousiaste jonge dame of heer die ons bedrijf wil komen versterken?
CONTACT INFORMATIE
Heb je interesse in deze baan, stuur dan je motivatiebrief en je CV voor 22 december 2019  onder vermelding van "Hostess".
Bookmark Job
You must sign in to bookmark this listing.