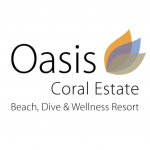 Housekeeping Employee
Oasis Coral Estate Beach, Dive & Wellness Resort

Rif St. Marie, Curaçao
Because we're expanding our team, we're looking for an energetic, enthusiastic, and awesome person to join our Housekeeping team.
Your responsibilities will be:
To make sure our rooms and apartments look amazing.
To follow our protocols and complete any cleaning tasks that come up throughout the day.
You will also be considered the face of the property, so when guests ask questions, you should be able to answer and assist with whatever they need.
What we require:
You are representable
You have the heart for your job
You can speak Dutch and English (Spanish is a plus)
You're available 5 days a week, also in weekends
Please provide us with your CV and motivation letter through [email protected]
Bookmark Job
You must sign in to bookmark this listing.
Apply For job
You must sign in to apply for this position.
---