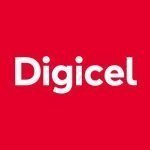 We are looking for a Senior Finance Assistant to support the Finance team on all functions, AR, AP, Bank, Inventory, month end closing, Balance Sheet reconciliations, monthly reporting, ad hoc analysis, liaising with external auditors.
A few of the responsibilities of this role:
Ensure all supporting documentation is provided to the Share Services Centre on a timely basis
Monitoring stock, receivables, and bank transactions booked by the Shared Services Centre
Design, implementation and monitoring of controls
Balance Sheet reconciliations
Prepare audit schedules for external auditors
Minimum qualifications:
Bachelor degree in accounting or administration/ SPD or any other equivalent degree or
Experience in reporting in an auditing &/or accounting department for at least 5 years.
Working towards an accounting qualification
Knowledge of internal controls & IFRS
Would you fit this profile and are you available, feel free to send your cv to sabrina.rolfast@digicelgroup.com before August 9th, 2019.
If this job isn't for you, perhaps you have a friend who would be a perfect fit!
Bookmark Job
You must sign in to bookmark this listing.