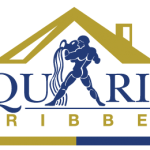 Werkvoorbereider
Aquarius Caribbean

Curacao
Voor ons groeiende bedrijf op Curaçao zijn wij op zoek naar een jonge, gemotiveerde en hands-on werkvoorbereider.
Functie-informatie
– Totale voorbereiding van de uit te voeren werken
– Je maakt planningen
– Je vraagt offertes aan en beoordeeld deze
– Contact met opdrachtgever over bouwwerkzaamheden
– Bijwonen van bouwvergaderingen
– Regelmatig bezoek aan de werkplaats
– Onderhouden van relaties met de leveranciers
– Bijhouden meer- en minderwerk
– Zelfstandige functie
Functie-eisen
– Diploma hbo bouwkunde
– Relevante vakkennis en minimaal een aantal jaren ervaring als werkvoorbereider in de bouw
– Goede communicatieve en organisatorische vaardigheden
– Een flexibele en ondernemende houding
– Minimale beheersing van de talen Nederlands en Engels
Aanbod
– 40-urige werkweek
– Salaris naar opleiding en ervaring
– Diverse arbeidsvoorwaarden bespreekbaar
– Nieuwe ervaringen!
STUUR AUB UW CV EN MOTIVATIE NAAR INFO@AQUARIUS-CARIBBEAN.COM
Bookmark Job
Please login to your account to bookmark this entry.